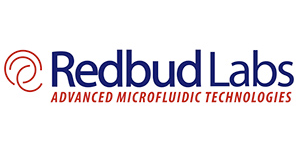 Biography
Richard Spero is co-founder and CEO of Redbud Labs, where he leads both commercial ac-tivities and the company's systems engineering team. He is a co-inventor of Redbud Posts, a MEMS chip covered with biomimetic cilia. Redbud Posts enable novel methods for fluid processing at the microscale, including pumping, mixing, cell sorting, and analyte isolation. This technology is used by point-of-care diagnostic device developers to improve assay speed, reliability, and performance. Prior to founding Redbud Labs, Dr. Spero earned his PhD in Physics at the University of North Carolina at Chapel Hill, where he studied blood clot rheology and developed novel systems for magnetic manipulation and time-dependent high content screening.
Clinical & Research Tools Showcase: Redbud Labs
Redbud Labs is a microfluidic chip manufacturer. We are pioneering a new category of consumable components with MXR, the world's first fully modular microfluidic mixer. World-class biotechnology firms use MXR to boost assay performance.
Low Titer Limits: The Science and New Technologies of Rare Analyte Detection
TBA