M.D., Senior Vice President and Chief Medical Officer, American Society of Clinical Oncology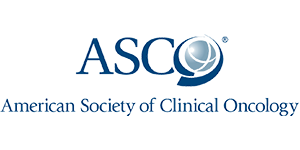 Biography
As Senior Vice President and Chief Medical Officer of the American Society of Clinical Oncology, Dr. Schilsky is involved in professional and patient education, quality improvement, policy and advocacy, communications, clinical research and development of CancerLinQ, ASCO's rapid learning system for oncology. Prior to joining ASCO, Dr. Schilsky was a faculty member at the University of Chicago from 1984-2012. He served as Director of the University of Chicago Cancer Research Center (1991-99), as Associate Dean for Clinical Research (1999-2007) and as Chief of the Section of Hematology-Oncology (2009-2012). He presently serves as a member of the Board of Directors of the Reagan-Udall Foundation for the FDA, of Friends of Cancer Research and of the National Coalition for Cancer Research, and as a member of the National Cancer Policy Forum of the National Academy of Medicine. Dr. Schilsky has served as a member of the Board of Directors of ASCO and of the Conquer Cancer Foundation of ASCO and as ASCO President 2008-2009.
Session Abstract – PMWC 2018 Silicon Valley
Session Synopsis: With numerous liquid biopsy tests now available its timely to consider their clinical utility and economics. Should CTCs and other bio-markers also be an integral part of any liquid biopsy? What about 'blood-tests' for early cancer detection? Should therapy selection be more intelligent & efficacious using predictive computational analysis? Is there a way to use these technologies to optimize the use of prohibitively expensive drugs?