M.D., President of Research & Development, Neon Therapeutics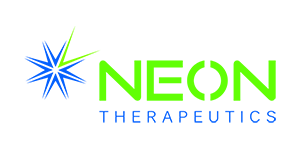 Biography
Gaynor joined Neon Therapeutics in 2016, having spent 15 years in related senior roles at Lilly Oncology where he led preclinical and early clinical research, directed the biomarker and research group and served on key company portfolio review committees. Richard began his career in academia, spending nine years on the faculty at UCLA School of Medicine followed by 11 years on the faculty at UT Southwestern Medical School, including time serving as the chief of hematology-oncology and director of the Simmons Cancer Center. Richard chaired the Lilly Oncology Research and Development Committee and helped oversee a variety of collaborations, including with Bristol-Myers Squibb, Merck, AstraZeneca and GE. He is the author of nearly 150 publications and participates on numerous boards and committees, including several with the AACR, the Stand Up To Cancer scientific advisory committee, the MD Anderson Moon Shots advisory board, the Damon Runyon Cancer Research Foundation and Accelerating Cancer Cures.
Session Abstract – PMWC 2018 Silicon Valley
Session Synopsis: We have very effective immune checkpoint inhibitors targeting molecules like PD-1 or CTLA-4, and undoubtedly this class of inhibitors and their combination has laid the foundation for the described success in the clinic. This session will explore effective combination immunotherapies, biomarker development, understanding the mechanism of action, and the progress and future prospects of combinations, both with established treatment options and novel modalities and targets.