PharmD, EMBA, President and CEO, Ontario Genomics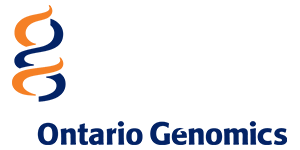 Biography
Bettina has more than 15 years of international experience in the pharmaceutical industry as well as 10 years of experience as a tenured professor at the Faculty of Pharmacy at Université Laval. Prior to assuming her current role as President and CEO of Ontario Genomics, Bettina served as Vice-President of NSERC's Research Partnerships Directorate. She has also held a variety of leadership positions at Pfizer Canada. She is known for pioneering novel public-private partnership models, and breaking down barriers between federal, provincial and private sector stakeholders. Bettina holds a B.Sc. in pharmacy and a Doctor of Pharmacy from the University of Kentucky, U.S. and an EMBA in Healthcare from the UBC.
Clinical & Research Tools Showcase: Ontario Genomics
Ontario Genomics is a not-for-profit organization that manages cutting-edge genomics research projects and platforms.
Ontario Genomics: Accelerating Precision Medicine Through Collaborative Investment Opportunities