Program Director, Partners HealthCare Biobank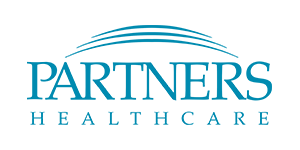 Biography
Natalie Boutin is Director of Information Technology at Partners Personalized Medicine and Program Director for the Partners Biobank and the Partners HealthCare implementation of the All of Us Research Program. In this dual capacity, Natalie is responsible for operations and IT for two large research programs. Ms. Boutin also oversees systems that drive clinical and research genomics at Partners Personalized Medicine. Ms. Boutin has over twenty years of experience driving large strategy, marketing, and technology projects. Prior to joining Partners HealthCare, Ms. Boutin led engagements with Fortune Global 500 companies at Sapient Corporation, a business and technology consulting company. In the 1990s, she managed technology projects at Excite@Home and TELE-TV, two early broadband delivery providers. Ms. Boutin holds a Bachelor of Arts degree from Harvard College.
Session Abstract
– PMWC 2018 Silicon Valley
Session Synopsis: Traditional data silos too often slow down the scientific progress. To benefit from a data-driven healthcare approach we need to make data accessible, manageable, and interpretable. This requires data standardization and overcoming interoperability issues, a major focus of this session.