Ph.D., Co-Founder & V.P. Technology, RubrYc Therapeutics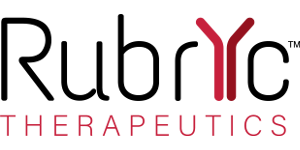 Biography
Dr. Greving has a passion and an awarded record for innovation in computation and laboratory integration. At RubrYc, he leads development of a unique machine learning backed epitope-selective antibody discovery platform for challenging targets. Dr. Greving founded his first company 20 years ago that developed software to deliver legacy mainframe data and algorithms to modern systems. Dr. Greving received a Ph.D. in Biochemistry in 2010. His thesis research helped establish the "Immunosignature" technology. Dr. Greving completed his metabolomics post-doctoral research at Scripps Research. Subsequently, Dr. Greving founded Nextval that developed a high-throughput mass spectrometry screening technology. These developments resulted in two prestigious awards: Society for Lab Automation and Screening (SLAS) 2012 "Innovation of the Year", and R&D Magazine's 2013 "Oscar of Innovation". After Nextval, Dr. Greving joined HealthTell to commercialize the Immunosignature diagnostic. He then integrated HealthTell's library platform with molecular simulation and machine learning to build RubrYc's discovery platform.
Session Abstract – PMWC 2020 Silicon Valley
Session Synopsis: Epitopes are the foundation of efficacy in therapeutic antibody discovery. Antibody discovery is severely limited in the targets and epitopes that can be accessed with traditional practices. Advances in molecular simulation and machine learning can over-come these limitations and enable discovery of on-epitope antibodies for traditionally challenging targets.