Director, Cerner Open Developer Experience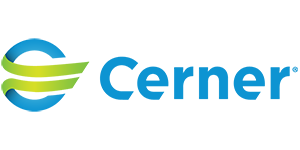 Biography
Prior to his current role at Cerner, Matt Obenhaus served as a Population Health Executive and was embedded with an academic medical center with a focus on driving innovation and improvements in quality management, data analytics, readmissions, and diabetes management. Matt has been at Cerner for 8 years in various business development, consulting, and product management capacities across Cerner's Population Health and CareAware bedside medical device connectivity and care team alerting and communications businesses. Prior to Cerner, Matt served in the United States Army as an Air Defense Artillery Officer.
Session Abstract – PMWC 2020 Silicon Valley
Session Synopsis: There is a massive amount of data that needs to be shared and made accessible to improve survival outcomes and quality of life of patients. There are many dimensions to this aspect besides patient-driven interoperability which includes public health, research data, clinical trial data, and data from various devices. Specific challenges aside, at the core is the question of how interoperable the system in question truly is. This session will cover various grounds of interoperability for value-based care.