M.B.A, US General Manager, myTomorrows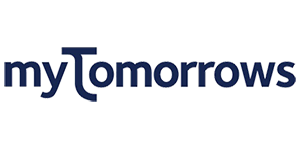 Biography
Martin Naley currently serves as US General Manager for myTomorrows, a company that helps patients with life-threatening or debilitating diseases by connecting them to pre-approval therapies, either through clinical trials or expanded access programs. The company has been active in Europe for several years and is introducing its capabilities to the US in 2018. Prior to joining myTomorrows, Martin founded Cure Forward, a multisided technology platform for cancer clinical trials, where he served as CEO and Chief Strategy Officer. Earlier in his career, Martin spent 15 years at Life Technologies, a manufacturer of the tools that power precision medicine. There, he held various leadership positions including CEO Chief of Staff and General Manager of the Cell Culture Research business. Martin holds a B.A. in Biological Sciences from Cornell and an M.B.A. from Yale.
Talk
Expanded Access: Unrealized Potential for Patients & Biopharma
Clinical trials are where breakthrough treatments are proven. But are they enough? Restrictive selection criteria exclude many of the patients clamoring for new treatments. This talk will describe a systematic approach to supporting patients seeking expanded access while also generating real-world data to support the advancement of new therapies.