M.D., Senior Vice President, Medical Sciences, MyoKardia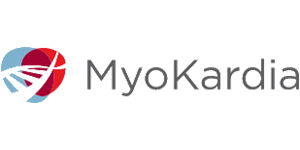 Biography
Marc Semigran joined MyoKardia in December, 2016. Previously, he led the Massachusetts General Hospital Heart Failure and Cardiac Transplant Program as section head and medical director, from 2004 to 2016. In addition, he was principal investigator of the Harvard Regional Clinical Center of the National Heart, Lung, and Blood Institute Heart Failure Network. Dr. Semigran was a member of the internal medicine and cardiology staff of Massachusetts General for more than 25 years and is an associate professor at Harvard Medical School. He has published more than 140 peer-reviewed papers in cardiomyopathy, heart failure and cardiac transplantation, and served as editor for a leading textbook on heart failure. Dr. Semigran is a recipient of numerous National Institutes of Health and industry research awards, and has served as principal or co-investigator in several major clinical trials across various therapeutic areas. In addition, he has served in scientific and medical advisory capacities to such companies as GSK, Medtronic plc and Bayer. Dr. Semigran earned A.B., A.M. and M.D. degrees from Harvard University. He completed his internal medicine residency and cardiology fellowship training at Massachusetts General.
Session Abstract – PMWC 2020 Silicon Valley
Session Synopsis: Cardiomyopathy, a major cause of heart transplant, is a disease of the heart muscle leading to abnormal structure or function and eventual heart failure. Precision medicine approach using stem cell therapy, gene therapy, interfering RNA, and small molecules are actively being evaluated in clinical trials. The session will also cover regulatory approval and clinical trial strategies.