Co-founder & CEO, Microbiome Insights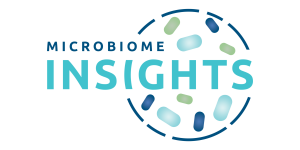 Biography
Malcolm Kendall has over 28 years of operational management, entrepreneurial, venture capital investment and leadership experience, the majority of which has been focused on company creation and building value in technology and biotechnology companies. Before founding Microbiome Insights, he was the co-founder and CEO of Indel Therapeutics Inc., a Vancouver-based biopharmaceutical company dedicated to developing new drugs to address the global health crisis caused by antibiotic resistance. Prior to this, Malcolm was an investment professional with life science focused venture capital firms MDS Capital (now Lumira Capital), BioVista Capital (now Hatteras Venture Partners) and Intersouth Partners. Before entering business, he served in the U.S. Army where he honed his leadership skills as an Infantry and Special Forces officer. Malcolm has been an advisor and board member to numerous companies and organizations and is currently a member of the board of directors of Semios BIO Technologies, a mentor for the entrepreneurship@UBC program and an adjunct professor at the MBA MOT program at Simon Fraser University. He received his undergraduate degree from Washington and Lee University and an M.B.A. from the Kenan-Flagler Business School at the University of North Carolina.
Session Abstract – PMWC 2020 Silicon Valley
Session Synopsis: VC activity is booming in the healthcare sector. Point in case, investments have reached record-breaking numbers, including in the Microbiome field. This panel will discuss the future of the investment sector, how investments are shaping healthcare, and what to expect in the years to come.