M.D., Chief Medical Officer and Director of Research and Development at NeoGenomics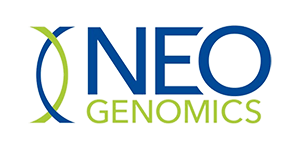 Biography
Dr. Albitar, M.D., is formally trained in clinical pathology, hematopathology, and genetics. During his professional and academic tenure, he has published over 280 peer-reviewed publications and 10 books and book chapters focused on molecular characterization and diagnosis of cancer. He has served as Chief Medical Officer and Director of Research and Development at NeoGenomics since 2012. Prior to NeoGenomics, Dr. Albitar served as the Medical Director of Hematopathology and Oncology and Chief of R&D for Hematopathology and Oncology, Quest Diagnostics. He has held academic positions at The University of Texas MD Anderson Cancer Center as Full Professor in the Departments of Leukemia and Laboratory Medicine/Pathology and Director of Molecular Laboratory and Leukemia Section.
Session Abstract – PMWC 2018 Silicon Valley
Session Synopsis: Multimodal molecular testing can now deliver a comprehensive overview of molecular disease. Drawing from experience across multiple platforms, more sensitive cost-effective testing is being developed to produce better diagnostic tools for a range of solid and hematological cancers.