M.D., Chief Medical Officer, Median Technologies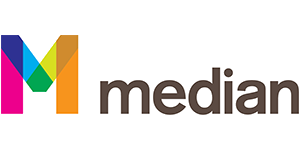 Biography
As Chief Medical Officer, Loan Hoang-Sayag, MD oversees the global clinical vision and medical strategy of Median Technologies. Dr. Hoang-Sayag is board-certified in hematology and medical oncology from Necker-Paris V René Descartes University and St-Antoine- Paris VI University, respectively. She has over 25 years of hematology and oncology experience within the clinical and academic settings and over 17 years of experience leading oncology drug development. Dr. Hoang-Sayag started her industry career at Hoffmann-La Roche where she was responsible for clinical development and medical affairs activities for different oncology drugs. Following this post, she held roles at both Pierre Fabre Oncology and Quintiles where she led oncology development programs and the European Oncology Medical team, respectively. Most recently, Dr. Hoang-Sayag served as the Chief Medical Officer at Cellectis. Her drug development experience encompasses new chemotherapeutic entities, small molecules, monoclonal antibodies, antibody drug conjugates, stem cell therapy, checkpoint inhibitors, and CAR-T cell therapy.
Talk
Imaging Phenomics in Precision Medicine
Median is at the heart of innovative imaging solutions with iBiopsy®, a platform designed to acquire, index, and analyze thousands of phenotypes, decoding the biomarkers from standard medical images, and will revolutionize the way we diagnose, treat and monitor patients.