M.B.A, Co-founder and CEO, Genome Medical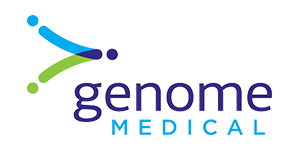 Biography
Lisa Alderson is the Co-Founder and CEO of Genome Medical, Inc., a digital health company bringing genetics to everyday life. Through its nationwide genomics telehealth service, Genome Medical provides expert genetic healthcare for individuals and their families to improve health and well being. Prior, Ms. Alderson served as the Chief Commercial Officer and Chief Strategy Officer of Invitae (NYSE: NVTA), a rapidly growing genetic information company. She was also the former CEO and president of CrossLoop Inc., a marketplace for technical services (acquired by Nasdaq: AVG). Prior to that, she was part of the start-up team at Genomic Health Inc. (Nasdaq: GHDX), president of Cinema Circle Inc., (acquired by Nasdaq: GAIA) and the former manager of strategic planning at The Walt Disney Co. She has an MBA with distinction from Harvard Business School and a B.A. from Colorado State University, where she graduated Summa Cum Laude.
Talk
Harnessing Genetic Insights to Improve Patient Care
How do you tap the health-improving potential of the 325 million genomes in the U.S., with only about 6,000 genetic experts to rely on? Genome Medical is the country's first nationwide genomics medical practice. By offering easy access to clinical genetics experts through a digital health platform, Genome Medical is accelerating the integration of genomics into everyday health care.