M.D., M.B.A. Director, Carol Franc Buck Breast Care Center, Professor of Surgery and Radiology, University of California, San Francisco; Associate Director, UCSF Helen Diller Family Comprehensive Cancer Center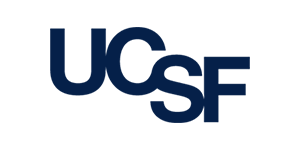 Biography
Dr. Laura Esserman is Professor of Surgery and Radiology at the University of California, San Francisco (UCSF) and director of the UCSF Breast Care Clinic. Her work in breast cancer spans the spectrum from basic science to public policy issues, and the impact of both on the delivery of clinical care. Dr. Esserman is recognized as a thought leader in cancer screening and overdiagnosis, as well as innovative clinical trial design. She led the creation of the University of California-wide Athena Breast Health Network, a learning system designed to integrate clinical care and research as it follows 150,000 women from screening through treatment and outcomes. The Athena Network launched the PCORI-funded Wisdom Study, which tests a personalized approach to breast cancer screening in 100,000 women. She is also a leader of the innovative I-SPY TRIAL model, designed to accelerate the identification and approval of effective new agents for women with high risk breast cancers.
Talk
A Framework for Personalizing Screening
Laura Esserman is a breast cancer surgeon who directs the breast cancer program at UCSF. She is the principle investigator of the I SPY TRIALs, an adaptive neoadjuvant breast cancer platform trial/learning systems that has led transformation in clinical trials . On the panel she will talk about the ways in which innovation in trial design and advances in our understanding of biology, early endpoints, and tumor response can accelerate the pace of finding the right drugs for the right patients. In addition to innovation in trial design, we need innovation in regulatory science where payers and regulators collaborate on a new framework to generate the evidence in a much faster and more cost effective manner, driving down the cost of trials and drugs when they get to market and shortening the knowledge turns.. This would be a win win win for patients, payers and regulators.
Session Abstract – PMWC 2018 Silicon Valley
Session Synopsis: Health care providers increasingly require multi-omic data sets, including phenotypic data informed by genomic data. Such data needs to be obtained in an economically sustainable way and made available on an agile user-friendly platform so that these data may inform clinical care and lead to health improvements.Pharmaceutical companies ("Pharmas") are interested in obtaining datasets containing phenotypic/clinical and genomic information generated from patient cohorts of specific disease areas. Such datasets can help Pharma researchers identify drug targets or find biomarkers, validate hypotheses related to the interaction of genomics with disease or with specific therapies, and identify candidate populations for future clinical trials. Payers are also interested in the outcomes related to new discoveries and therapies in order to reimburse for these treatments. This session will focus on how both health care provider organizations, Pharmas and Payers are working toward solving these complex and challenging problems from a technical and business model perspective.