M.D., CEO and Founder, Persona Biome, Inc.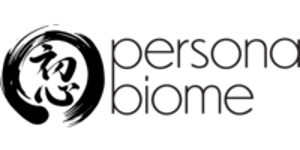 Biography
Prior to Persona Biome, Dr. Weiss was founding Chief Medical Officer at AOBiome where he formulated AOB-101, the first live topical biotherapeutic and ran the first successful virtual Phase IIb clinical trial. He also developed the Mother Dirt cosmetic line, including AO Mist, the first live skin probiotic. He has an extensive background in natural products chemistry, microbiology, clinical medicine, dermatology, anesthesiology, biophysics, and pharmaceutical and cosmetic product development. Dr. Weiss is board certified in Anesthesiology, has an MD from Stanford University, and a BS in Biochemistry from Cornell University. He has 14 patents and is published in the areas of chemistry, electrophysiology, clinical pharmacology, and the microbiome. Dr. Weiss is a Co-Founder of CleanWell Company.
Talk
Back To Health: What Can We Learn About Our Health From The Skin Microbiome Of Hunter-Gatherers
The emerging science of the microbiome is still in its infancy, yet it is the driving force behind a transformative scientific revolution. What lies ahead will have broad implications for us as scientists, our companies and academic institutions, our health, and perhaps for our survival. It is worth reflecting on where we are today, how we got here, what we have learned so far, and the limitations of our methods and of our vision. I will discuss what we are learning about our biological past by presenting our data on the skin microbiota of minimally impacted hunter-gatherers in the Amazon and how it is challenging our deeply held ideas about human health that may inform our path forward.