M.D., Professor of Medicine, Assistant Prof. of Radiation Oncology, Duke Cancer Institute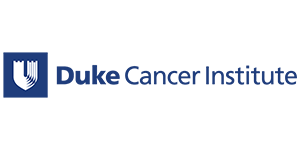 Biography
Dr. Blackwell overseeing all basic and translational research programs involving breast cancer patients at the Duke Cancer Inst. Blackwell has played a major role in developing therapies that represent revolutionary non-chemotherapy based approaches for treating breast cancer. Her work on promising new therapies that selectively target breast tumor cells led to her inclusion on TIME magazine's 2013 list of the 100 most influential people in the world. Blackwell has authored or co-authored more than 70 articles or book chapters. She has clinical and research interests in breast cancer angiogenesis, breast cancer in younger women, endocrine therapy, and targeted therapy for breast cancer and has served as the principal investigator or co-principal investigator of more than 50 clinical trials. She is a recipient of many awards to name a few, the Joseph Greenfield Award for Mentorship of Clinical Research and as a distinguished Caskey Lecturer by the University of South Carolina. Blackwell received her medical degree at Mayo Clinic Medical School. She completed an internal medicine internship and residency and a hematology-oncology fellowship at Duke University Medical School.
Session Abstract – PMWC 2018 Silicon Valley
Session Synopsis: As immunotherapies become a backbone of cancer treatment, biomarker assays will be critical to optimize the use of immunotherapies as a single agent or in combinations. This session will review the challenges and opportunities of predictive and prognostic biomarker development in immune-oncology to guide safe and effective therapy use.