Ph.D., Executive Director, Khalifa Institute for Personalized Cancer Therapy, MD Anderson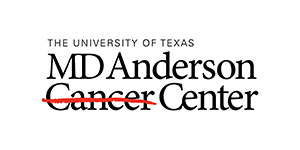 Biography
Dr. Shaw is executive director of the Sheikh Khalifa Bin Zayed Al Nahyan Institute for Personalized Cancer Therapy (Khalifa Institute). She joined The University of Texas MD Anderson Cancer Center in 2013, bringing an extensive background in science leadership and education. Prior to joining MD Anderson, Dr. Shaw spent four years with The Cancer Genome Atlas (TCGA), a flagship project of the National Cancer Institute focused on accelerating understanding of the molecular basis of cancer. Dr. Shaw earned undergraduate degrees in Spanish and Biology at the College of William and Mary, and completed her doctoral degree in cell and developmental biology at Harvard University.
Talk
Precision Oncology Decision Support: Challenges & Opportunities
This talk will cover how challenges in biomarker testing in the cancer patient population are influencing progress, or lack thereof, in the implementation and promise of appropriate use of targeted, matched therapies in the cancer patient population. We will review current issues in the field and opportunities for improving options for patients and clinicians.