Ph.D., Executive Director, Khalifa Institute for Personalized Cancer Therapy, MD Anderson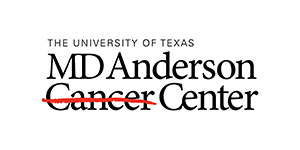 Biography
Dr. Shaw is executive director of the Sheikh Khalifa Bin Zayed Al Nahyan Institute for Personalized Cancer Therapy (Khalifa Institute). She joined The University of Texas MD Anderson Cancer Center in 2013, bringing an extensive background in science leadership and education. Prior to joining MD Anderson, Dr. Shaw spent four years with The Cancer Genome Atlas (TCGA), a flagship project of the National Cancer Institute focused on accelerating understanding of the molecular basis of cancer. Dr. Shaw earned undergraduate degrees in Spanish and Biology at the College of William and Mary, and completed her doctoral degree in cell and developmental biology at Harvard University.
Session Abstract – PMWC 2018 Silicon Valley
Session Synopsis: AACR Project GENIE is an international cancer registry of real-world data assembled through data sharing between eight of the world's leading cancer centers. The consortium is committed to open science, and makes all data publicly available. This session will focus on answering various questions in precision medicine using the registry.