SVP and GM, Life Sciences, Clarify Health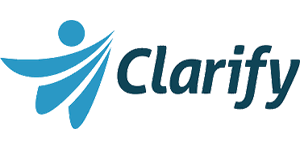 Biography
At Clarify Health Kara Dennis leads the development and delivery of an integrated data and analytics platform that provides insight into longitudinal patient journeys for life sciences companies. Previously, Dennis was Managing Director of Mobile Health at Medidata Solutions, an industry-leading provider of SaaS solutions for clinical research and development. She was responsible for the creation and delivery of a comprehensive mobile health offering, leading a team to scale clinical trial technologies for patient engagement, electronic patient reported outcomes (ePRO) and wearable sensors. Under her leadership, the Medidata Mobile Health team acquired a virtual trials software company in 2017 and won several prestigious industry awards. Dennis is a frequent speaker on clinical trials and real world evidence, and her perspective is sought out regularly by key publications that cover the space. She was named among the 100 most inspiring leaders in life sciences by PharmarVOICE in 2015 and a Rising Star by the Healthcare Businesswomen's Association that same year. Before joining Medidata, Dennis spent four years in McKinsey & Co's healthcare practice, and subsequently worked in corporate development for Ikaria, a biotech later acquired by Mallinckrodt. She holds an MBA from Harvard Business School and a BA from Yale University.
Session Abstract – PMWC 2020 Silicon Valley
Session Synopsis: Artificial intelligence holds the promise to revolutionize health care and directly impact the clinical trials process via expediting the recruitment of eligible clinical trial patients. The systems currently developed with the use of AI/ML enable higher patient enrollment rates and better trial assignment, contribute towards reducing the cost of recruitment via additional/more efficient medical tests, and facilitate analysis and integration of operational data from historical cases. This session focuses on various applications of AI in clinical trials design and patient selection.