Ph.D., Executive Director, Computational Biology, MRL at Merck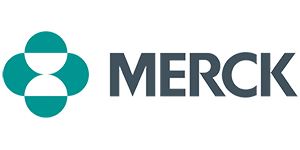 Biography
Dr. Joseph Lehar is an executive director of computational biology at Merck Research Laboratories. Before MRL, Joseph built computational biology teams at Google/Verily, Novartis, and CombinatoRx, a biotech focused on drug combinations. Joseph holds a Ph.D. in physics, and his original career was astrophysics, which he pursued at MIT, Cambridge University, and Harvard. Joseph's experience includes systems biology, high-throughput screening, clinical investigations, and digital phenotypes across multiple disease areas. In his current role, Joseph is involved with external collaborations and digital health.
Session Abstract
– PMWC 2018 Silicon Valley
Session Synopsis: In order to facilitate the identification of targets or to provide individualized patient care, the ultimate practice of precision medicine, optimal use of the wide variety of translational data collected on patients is of critical importance. Yet, it is difficult to identify biomarkers with traditional methods given the much larger number of variables measured, compared to the number of patients enrolled in a clinical trial. As a result, very few organizations are leveraging all their data assets to identify what treatments work best for individual patients in an unbiased manner. As the data collected in clinical trials and during a patients' life journey increases exponentially, this session aims to showcase how machine learning is a critical component to making personalized medicine a reality at the example of predictive biomarker identification, the development of holistic solutions for patients with complex diseases and its potential to impact value based pricing strategies.