Ph.D., Founder and President, DNA Software, Inc.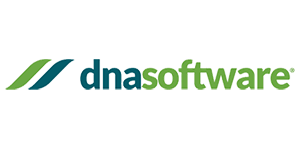 Biography
Dr. John SantaLucia, Jr. is the co-Founder, President, and CEO of DNA Software, Inc. in Ann Arbor, MI. Dr. SantaLucia is also Professor of Chemistry at Wayne State University. He is a leading scientist in the field of nucleic acid thermodynamics and RNA structural biology. He has published 55 papers and 1 book. Dr. SantaLucia's research has been cited by over 7000 publications. His thermodynamic parameters are used in numerous software packages for PCR design. In 2000, Professor SantaLucia founded DNA Software to commercialize many of the fundamental discoveries made in his academic laboratory.
Talk
Clinical and Research Tools Showcase: Three-pronged Approach to Solving Large-scale Multiplex PCR Panel Design
We aim to solve the problem of multiplex PCR design by a three-pronged approach: 1. improved understanding of the mechanism of PCR and the causes of artifacts, 2. improved algorithms for predicting 2 structure and mis-hybridization, and 3. implementation of cloud to address large sequence databases. These approaches vastly improve the success of fully automated multiplex PCR design with larger plex sizes. This enables applications such as targeted enrichment for NGS and infectious disease molecular diagnostics.