M.D., Ph.D., Chief Innovation Officer, American College of Cardiology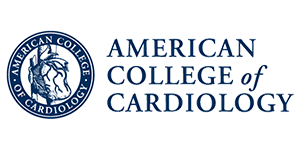 Biography
Dr. Rumsfeld is an internationally recognized cardiovascular health services researcher, and a thought leader in healthcare innovation. His research has primarily centered on cardiovascular quality of care and outcomes, patient-reported outcome measures, and the association between depression/mental health and cardiovascular disease. Dr. Rumsfeld is currently the Chief Innovation Officer for the American College of Cardiology, with a focus on digital health, advanced clinical analytics, and precision medicine. He is Professor of Medicine at the University of Colorado School of Medicine. Previously, he was National Director of Cardiology for the US Veterans Health Administration and Director of the VA's Clinical Assessment, Reporting, and Tracking Program, a national quality of care and patient safety program for the VA health system. He was previously the Chief Science Officer for the American College of Cardiology's National Cardiovascular Data Registries and is past-Chair of the American Heart Association's Quality of Care and Outcomes Research Scientific Council.
Session Abstract
– PMWC 2018 Silicon Valley
Session Synopsis: This session will cover the major advances in digital health with a focus on clinical trial and real world evidence for the application of new mobile health devices, and sensor-based technologies in patient care and research. We will hear from physician leaders in data science, informatics, clinical research, and technology development on how effective programs are created for the future delivery of healthcare.