Founder & CEO, Hashed Health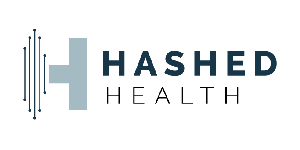 Biography
John Bass is the Founder and CEO of Hashed Health, a healthcare innovation firm focused on accelerating the design, development and meaningful utilization of blockchain technologies and networks. John has over 20 years of experience in healthcare technology with expertise in collaborative health platforms, patient engagement, systems integration, supply chain, clinical performance and value-based payments. At Hashed Health, John's team partners with public and private sector clients to develop distributed and decentralized solutions that solve health delivery challenges. John is an internationally recognized speaker on blockchain and decentralized healthcare technology. Prior to Hashed Health, John was CEO at InVivoLink, a surgical patient registry and care management start-up which sold to HCA in 2015. John's experience also includes healthcare B2B startup empactHealth.com which was acquired by Medibuy / Global Healthcare Exchange. John is a native of Nashville and has a Chemistry degree from the University of North Carolina, Chapel Hill.
Session Abstract – PMWC 2018 Silicon Valley
Session Synopsis: Precision medicine practice is not unique to some of the prevailing challenges involving health data interoperability, privacy and ownership. This session will explore how Blockchain technology could provide an additional layer of trust and security to potentially eliminate the burden and cost of data reconciliation, facilitate interoperability, and research commons.