M.D., Ph.D., Research Pathologist, Genentech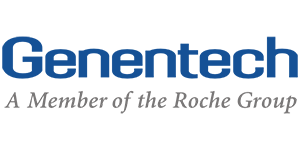 Biography
Dr. Jennifer Giltnane is a research translational pathologist at Genentech, where she leads the development of multiplexed immunofluorescent tissue assays to support cancer immunotherapy programs of drug development. She completed her MD, PhD, at Yale University in the laboratory of Dr. David Rimm and her postdoctoral training in the laboratory of Dr. Carlos Arteaga. She is an expert in genomic and proteomic biomarkers of diagnosis, prediction, and prognosis in breast cancer and the analysis of high-dimensional clinical data.
Immunotherapy Showcase: Genentech
Genentech Research and Early Development (gRED) organization shapes the future of medicine by discovering and developing life-changing therapies through pioneering science in the areas of oncology, immunology, ophthalmology, neuroscience and infectious disease. gRED aspires to make fundamental scientific discoveries and to develop these discoveries into first or best-in-class medicines made in the best interest of our patients.
More Than Pretty Pictures – Quantitative Multiplexed Tissue Assays for Immunotherapy Biomarker Development
Digital pathology coupled with multiplex immunofluorescent tissue assays provide spatial distribution information: a key advantage over gene expression approaches to capture tumor biology. In order for high-order multiplexing technologies to advance out of academic laboratories and into prospective immunotherapy clinical trials, we must offer more utility than other quantitative assays. A strategy for optimization will need to overcome current technical challenges and establish a standardized approach to cancer immunotherapy assay development. The current impact, challenges, and future potential benefits to cancer patients will be examined.