Senior Principal Software Engineer, Allscripts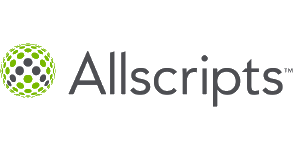 Biography
Jeffrey Danford has over twenty years' experience in Health IT in the areas of practice management, revenue cycle management, insurance processing, electronic data exchange, electronic health records, mobile health applications, standards development and interoperability. He is a voting member for Allscripts at Health Level Seven and represents Allscripts on the Steering Committee for the Argonaut Project and on the Operating Committee for HL7's Da Vinci Project. He is also a member of the American Medical Informatics Association and a Founding Member of the HL7 FHIR Foundation.
Session Abstract – PMWC 2020 Silicon Valley
Session Synopsis: There is a massive amount of data that needs to be shared and made accessible to improve survival outcomes and quality of life of patients. There are many dimensions to this aspect besides patient-driven interoperability which includes public health, research data, clinical trial data, and data from various devices. Specific challenges aside, at the core is the question of how interoperable the system in question truly is. This session will cover various grounds of interoperability for value-based care.