Vice President, R&D Relations, Epic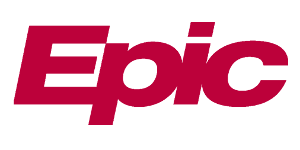 Biography
In her 16 years at Epic, Janet has led the creation and development of several products: Stork Obstetrics module, Lucy personal health record, MyChart Bedside patient-facing portal for hospitalized patients, and MyChart Care Companion, a personalized wellness assistant. She represents Epic in national conversations on interoperability, usability, meaningful use, and patient engagement. She is former Chair of the Electronic Health Record Association's Clinical Experience Workgroup, current Vice Chair of the Public Policy Workgroup, and has led multiple U.S. government working groups and initiatives.
Session Abstract – PMWC 2020 Silicon Valley
Session Synopsis: There is a massive amount of data that needs to be shared and made accessible to improve survival outcomes and quality of life of patients. There are many dimensions to this aspect besides patient-driven interoperability which includes public health, research data, clinical trial data, and data from various devices. Specific challenges aside, at the core is the question of how interoperable the system in question truly is. This session will cover various grounds of interoperability for value-based care.