Ph.D., Chief Scientific Officer, Tabula Rasa HealthCare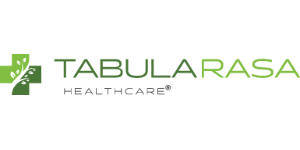 Biography
Jacques Turgeon directs scientific advances at TRHC that leads to the development of new Risk Stratification Strategies and Clinical Decision Support Systems. He is recognized internationally for his excellence in research and pharmacy education. He has received >$70 million in research awards and authored >130 peer-reviewed articles. He is renowned for his expertise on the cytochrome P450 system, drug-induced Long QT Syndrome and pharmacogenetics. Dr. Turgeon has held numerous leadership roles including serving as Dean of the School of Pharmacy and Vice-Rector of Research at the University of Montreal; Director of the University of Montreal Hospital Research Centre; Chief Executive Officer of the University of Montreal Hospital and Associate Dean, College of Pharmacy, University of Florida. Dr. Turgeon is Professor Emeritus from University of Montreal, a fellow of the Canadian Academy of Health Sciences and a fellow of the Académie Nationale de Médecine in France.
Session Abstract – PMWC 2020 Silicon Valley
Session Synopsis: Phenoconversion is a phenomenon by which an individual's genotype-predicted phenotype is transformed into another by factors such as drug interactions or diseases. This session will cover complexities of genotype result interpretation in clinical practice and clinical trials since phenoconversion makes challenging such translation of information in to clinically actionable recommendations.