M.D., M.S., FACC, Medical Director, AliveCor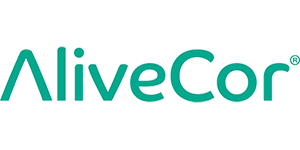 Biography
Dr. Shreibati is a board-certified cardiologist and Medical Director at AliveCor (Mountain View, CA), a medtech leader in pioneering FDA-cleared machine learning techniques to enable proactive cardiovascular care. AliveCor's KardiaMobile is the most clinically validated mobile EKG solution on the market, and KardiaBand is the first FDA-cleared medical device accessory for Apple Watch. Dr. Shreibati completed her medical school, Internal Medicine residency, and Cardiology fellowship training at Stanford University. She also has a Master's degree in Health Services Research, a field that evaluates the effects of financial incentives, organizational structures and government policies on the health care delivery system. She has expertise in analysis of Medicare claims and in cost-effectiveness analyses.
Session Abstract
– PMWC 2018 Silicon Valley
Session Synopsis: This session will cover the major advances in digital health with a focus on clinical trial and real world evidence for the application of new mobile health devices, and sensor-based technologies in patient care and research. We will hear from physician leaders in data science, informatics, clinical research, and technology development on how effective programs are created for the future delivery of healthcare.