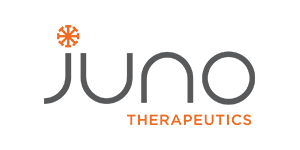 Biography
Hyam ("Hy") Levitsky is our Executive Vice President, Chief Scientific Officer and joined Juno in May 2015. Prior to joining Juno, Dr. Levitsky held the position of Head of Cancer Immunology Experimental Medicine at Roche Pharma Research and Development in Basel, Switzerland. Prior to that, Levitsky served as a Professor of Oncology, Medicine and Urology at The Johns Hopkins University School of Medicine, and was also an active staff member in Oncology and Medicine at The Johns Hopkins Hospital. Dr. Levitsky received a B.S. from the University of Pennsylvania School of Engineering and Applied Science and an M.D. from The Johns Hopkins School of Medicine. He trained in Medical Oncology as a Senior Clinical Fellow at Johns Hopkins Oncology Center, rising to full Professor in 2001, and taught in the School of Medicine until 2011. His areas of expertise include Oncology, Immunology, Hematologic Malignances / Bone Marrow Transplantation (serving as Scientific Director of the George Santos Bone Marrow Transplant Program), Cellular and Molecular Medicine, and Pathobiology. Dr. Levitsky is also a founding Executive Committee member of the Cancer Immunotherapy Consortium of the Cancer Research Institute. He was a Stohlman Scholar of the Leukemia and Lymphoma Society of America (LLS) and a member of the American Society for Clinical Investigation (ASCI). He was a founding member of MIATA (Minimal Information About T cell Assays), advises the FDA on cancer immunotherapy issues and serves on the External Scientific Advisory Board of the Pasteur Institute's Center for Human Immunology, has consulted on a number of industry scientific advisory boards and contributes and provides editorial support to several prestigious cancer, immunology, scientific and medical publications. Dr. Levitsky holds several patents.
Session Abstract – PMWC 2018 Silicon Valley
Session Synopsis: Cell-based immunotherapy is an emerging application with demonstrable efficacy in patients with cancer. In this session will review different cell-based immunotherapy strategies currently in development and their potential to combat the disease.