Ph.D., Director, Personalized Medicine Operations, Sarah Cannon and Sarah Cannon Research Institute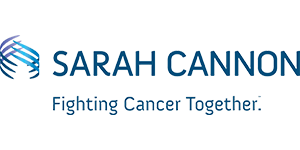 Biography
Holli Hutcheson Dilks joined Sarah Cannon in 2014 as the Director of Personalized Medicine Operations. She is responsible for providing scientific support and direction for the development and implementation of Sarah Cannon's global Molecular Profiling/Personalized Medicine Initiative. Additionally, she is responsible for the development of biomarker strategies in support of disease area programs and individual clinical trials. Previously, Dilks served as Technical Director of the Vanderbilt Technologies for Advanced Genomics Core Resource and Director of Core Resources at the Center for Human Genetics Research at Vanderbilt University Medical Center. She also served as a faculty member at Lipscomb University College of Pharmacy and a Program Director for SRI International. Dilks received her B.A. from Lipscomb University, her Ph.D. in Molecular Physiology and Biophysics from Vanderbilt University, and performed her postdoctoral Cancer Research Training Award fellowship at the National Cancer Institute (NIH). During her fellowship, she served as a visiting scientist at the Broad Institute of MIT and Harvard. In addition to her role at Sarah Cannon, Dilks currently serves as an Adjoint Assistant Professor for the Department of Pharmaceutical Sciences at Lipscomb University College of Pharmacy.
Clinical Dx Showcase: Sarah Cannon Research Institute
Sarah Cannon, the Cancer Institute of HCA Healthcare, offers integrated cancer services with convenient access to cutting-edge therapies for those facing cancer in communities across the United States and United Kingdom.
Implementing Community-Based Molecular Cancer Conferences
This talk will focus on the implementation and expansion of a community-based Personalized Medicine Program to bring emerging technologies, increase access to clinical trials, define new standards of care, and democratize access to personalized medicine to cancer patients being treated in the community.