M.D., MPH, Director, Research and Health Promotion, San Ysidro Health Center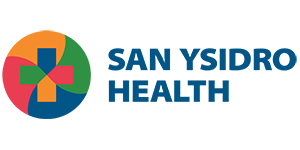 Biography
Dr. Muñoz has extensive experience engaging a variety of public health issues and building strong bridges between public health leaders on both sides of the U.S.-Mexico border. Her research emphases include HIV prevention and treatment, chronic disease, cervical and breast cancer, tuberculosis, substance use, and the impact that bi-national access to care has on health policy. This research has involved the use of community-based participatory research (CBPR) models with a specific emphasis on marginalized populations and vulnerable groups. Muñoz has initiated research activities examining health services utilization and the potential of mobile health (mHealth) technology integration into existing health services to improve treatment adherence and reduce the burden of high priority diseases. Recently, SYHC was awarded a NIH pilot grant to develop and test infrastructure for the All of Us Research Program PMI and Muñoz is the Deputy Project Investigator for this project.
Session Abstract
– PMWC 2018 Silicon Valley
Session Synopsis: Engaging volunteers of all economic levels, races and ethnicities, and communities will be vital to producing meaningful health outcomes for historically underrepresented communities. This panel will discuss approaches to develop, pilot, and refine protocols that will be successful in bringing underserved individuals, families, and communities into the program.