M.D., MHS, Ph.D., Founder, CSO, Predigen, Inc.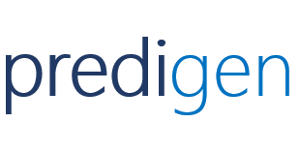 Biography
Ephraim L. Tsalik, MD, MHS, PhD is the CSO and co-Founder of Predigen, a molecular diagnostics company creating a new generation of tests for infectious and inflammatory diseases. Dr. Tsalik is Associate Professor of Medicine in the Division of Infectious Diseases at Duke University and in the Emergency Department at the Durham VA Health Care System. He also serves as the Associate Director of Diagnostics for the NIH-funded Antibacterial Resistance Leadership Group. His research, forming the basis for Predigen's success, uses systems biology and machine learning to define the host response to health and disease.
Clinical Dx Showcase: Predigen, Inc.
Using the host response to diagnose, predict, and manage infectious and inflammatory diseases.
The Host Response to Infectious Disease as a New Diagnostic Strategy
When health is disrupted, the human body attempts to restore equilibrium. These conserved host molecular responses represent a 'signature' for that disease. Our science and art of reading those signatures allow us to accurately determine the cause and predict the outcome of disease, often before symptoms manifest. Building on many years of global experience, we have developed disease signatures to address high unmet needs. Our strategy to distinguish bacterial and viral infection was recognized by the CDC, NIH, and BARDA in the Antimicrobial Resistance Prize. We have also developed diagnostic tests for pre-symptomatic disease, sepsis, fungal infection, and cardiovascular disease with ongoing work in other autoimmune and inflammatory diseases.