M.D., Chief Medical Officer, Sangamo Therapeutics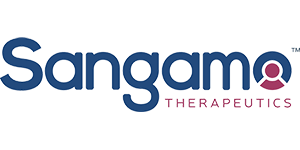 Biography
Edward Conner, MD, is the Chief Medical Officer at Sangamo Therapeutics, a biotech company based in the San Francisco Bay area, which made history last November when it treated the first patient with an in vivo genome editing therapeutic delivered intravenously to edit cells within the patient's body. Dr. Conner has more than 10 years' industry experience in clinical development across a broad range of disease areas, including rare diseases, oncology, and infectious diseases. Before joining Sangamo, he held leadership positions in clinical development at Ultragenyx, BioMarin and Genentech, where he served as clinical science team leader of Xolair®, which is now a commercial medicine. Dr. Conner completed his internal medicine residency training at the University of Michigan, and was a fellow in clinical immunology and allergic diseases at Johns Hopkins School of Medicine. He is a Duke alumnus, having graduated cum laude with a BS in Biology. Dr. Conner received his MD from the University of California, San Francisco.
Talk
Patient Safety in the Genomic Medicine Era
Editing a person's DNA is permanent. Patient safety cannot be compromised by enthusiasm to speed gene editing through the clinic. Ed Conner will outline considerations for the field to help protect patients and families, including preclinical safety assessments, issues of consent, and clinical measures and data to monitor.