Founder & COO, Dosis Inc.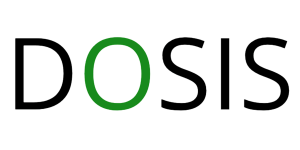 Biography
Divya Chhabra is passionate about building great products that create a positive change in people's lives. Currently, she's working to revolutionize dialysis treatments with personalized dosing to make them more efficient and accurate. She previously worked as a product manager at athenahealth.
AI and Data Sciences: Dosis Inc.
Dosis, an AI-powered personalized dosing platform, is the developer of Strategic Anemia Advisor (SAA), a clinical decision support tool that personalizes erythropoietin-stimulating agent (ESA) dosing for patients suffering from chronic anemia.
Using AI to Personalize Anemia Management in Chronic Kidney Disease Patients
Divya will discuss how AI is powering the personalization of Erythropoietin-stimulating Agent (ESA) therapy for renal anemia that often goes hand-in-hand with dialysis treatment for the more than 15% of adults in the United States suffering from Chronic Kidney Disease (CKD). AI is being used within cloud-based, clinical decision support tools to assist healthcare providers to determine a patient's personalized response to ESAs that are prescribed to treat anemia. Using AI, and specifically, control algorithms, which are based on years of peer-reviewed research at the University of Louisville, helps to calculate each patient's unique place on the spectrum of dose-response and provide an optimal dose recommendation to keep that patient as close to their hemoglobin target as possible. In fact, the use of AI has enabled a steep reduction in patient outlier hemoglobins and an increase in the percentage of patients within a hemoglobin target range, while cutting the time spent on determining the new ESA dose to 30 to 45 seconds per patient.