Ph.D., Scientific Director, UC Santa Cruz Genomics Institute, University of California, Santa Cruz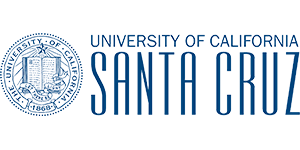 Biography
David Haussler develops new statistical and algorithmic methods to explore the molecular function, evolution, and disease process in the human genome, integrating comparative and high-throughput genomics data to study gene structure, function, and regulation. He recently co-founded the Treehouse Childhood Cancer Project to enable international comparison of childhood cancer genomes, and is a co-founder of the Global Alliance for Genomics and Health (GA4GH), a coalition of the top research, health care, and disease advocacy organizations that have taken the first steps to standardize and enable secure sharing of genomic and clinical data.
Talk
The Human Genome Variation Map
The current linear human reference genome is ethnically biased and not rich enough for precision medicine. An international group is building a more comprehensive Human Genome Variation Map (HGVM) that will provide a new representation of human genome variation to enhance both medical research and basic research in life sciences.