Director of Product, Data and Informatics, Verana Health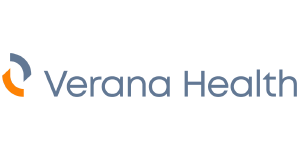 Biography
Chhaya Shadra is an epidemiologist-informatician bringing her deep understanding of systems engineering and user workflow, to healthtech startups. Her recent work has focused on product development, architecture, data modeling, content harmonization, and algorithm development for integrated precision research data platforms sourced from EHR, claims, pharmacy, and medical device data. These platforms are currently being used by pharmaceutical companies in regulatory filings, health economic outcomes research(HEOR) and comparative effectiveness research(CER). Ms. Shadra's architectural designs ensure interoperability of these custom datasets with standard CDMs like; i2b2, OMOP, Sentinel and PCORnet. The recent shift in focus of the FDA towards improved usage of real world datasets in the drug approval process makes Ms. Shadra's work extremely relevant to the current healthcare landscape. Ms. Shadra has contributed to informatics and analytic engines at several health tech startups including but not limited to; Converge Health by Deloitte, Humedica by Optum and Flatiron Health.
Clinical & Research Tools Showcase: Verana Health
Verana Health is assembling the largest clinical databases in medicine to empower physicians and accelerate research for patients. Our team partners with medical associations to assemble and activate these databases in Verana's regulatory-grade data platform.
Key Considerations In the Design Of A Real World Research Data-Set
This presentation covers some best practices for a regulatory grade data-set from a data quality, interoperability and content standardization view-point in light of FDA's guidance around Use of electronic health record data in clinical investigations.