Ph.D., Partner, Morrison & Foerster LLP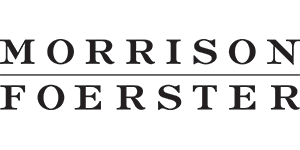 Biography
Dr. Polizzi is a Partner at Morrison & Foerster, where she helps emerging and established companies through the challenging process of obtaining patents, providing strategic, effective portfolio counseling and management. She develops valuable, strategic portfolios around breakthrough therapies in a variety of areas, including personalized medicine, cancer and cancer immunotherapy, autoimmune diseases, inflammatory diseases, infectious diseases, cardiovascular disease, metabolic disorders, and neurodegenerative diseases such as Alzheimer's Diseases. She also works with small and large molecule therapies, drug delivery and formulation technologies, cell-based therapies, tumor microenvironment, microfluids and genomic screening technologies. Her practice also includes due diligence evaluation and counseling in the context of venture investment assessments, as well as in connection with public and private financing, spin-offs, partnerships, and mergers and acquisitions. Dr. Polizzi is recognized as a leader in technology law and as one of the top intellectual property attorneys in California for eight years running.
Session Abstract – PMWC 2018 Silicon Valley
Session Synopsis: Drs. Polizzi and Shuster will review key developments in IP law and their impact on patent strategy with a focus on precision medicine and immuno-oncology. They will provide background and updates on patent eligibility (section 101), tradeoffs between eligibility and the ability to effectively sue infringers. They also will discuss legal developments that impact patent strategy for antibody or TCR-based products.