M.A., Head of Business Operations, Color Genomics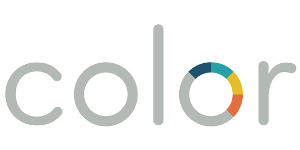 Biography
Caroline Savello is Head of Business Operations at Color, a population genomics company offering clinical-grade genetic testing at scale. At Color, she leads the company's work with global health systems to implement genomics in healthcare delivery settings, and also leads the company's health economics work. She joined Color from Bloomberg LP, where she was the Global Head of Strategy and the General Manager of China Strategic Initiatives within the company's consumer media business. She began her career at Boston Consulting Group, consulting with leading biotech companies and the Gates Foundation. She is a graduate of Yale University with a joint BA/MA in Political Science and a concentration in experimental research.
Talk
The Economic Case for Population-Based Genomic Screening
Consensus is beginning to emerge around population-based screening for three genetic conditions – the CDC's Tier 1 Genomic Conditions (BRCA1/2, Lynch, and FH). But as with all large-scale interventions, the question remains: who will fund it? The talk will explore the economic impact of population-based testing, including new cost-consequence modeling.