M.D., CEO and founder, IncellDx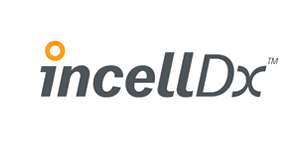 Biography
Dr. Patterson was an Associate Professor of Pathology and Infectious Diseases and Director of Virology at Stanford University. He received his MD at Northwestern University Feinberg School of Medicine followed by a residency in pathology, with an undergraduate in molecular biology from the University of Michigan, Ann Arbor. During the early stages of the AIDS epidemic, Dr. Patterson investigated cellular reservoirs of HIV-1 using molecular and in situ cell based technology patented in his laboratory and used today around the world. Dr. Patterson determined that enough HIV virus was present in infected individuals to account for the massive destruction of the immune system. This paradigm altering work was published in Science in 1993 and featured in Scientific American, Rolling Stone, and on the Discovery Channel. Dr. Patterson has authored over 100 manuscripts and book chapters focusing on single cell biology and diagnostics.
Session Abstract – PMWC 2018 Silicon Valley
Session Synopsis: With numerous liquid biopsy tests now available its timely to consider their clinical utility and economics. Should CTCs and other bio-markers also be an integral part of any liquid biopsy? What about 'blood-tests' for early cancer detection? Should therapy selection be more intelligent & efficacious using predictive computational analysis? Is there a way to use these technologies to optimize the use of prohibitively expensive drugs?