Ph.D., Vice President of Translational Medicine, OncoMed Pharmaceuticals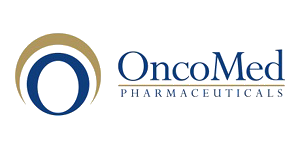 Biography
Ann Kapoun's expertise is in the clinical execution and implementation of biomarkers and patient stratification approaches. Dr. Kapoun served as Associate Director of Biomarker R&D in Clinical Pharmacology & Experimental Medicine at ALZA / Johnson & Johnson. Prior to that she was the Department Head of Biomarker R&D at Scios Inc., where she was responsible for their Biomarker and Pharmacogenomics programs in support of clinical trials. Dr. Kapoun received her Ph.D. from Indiana University, Bloomington, IN, and she has co-authored more than 30 scientific publications and patents.
Session Abstract – PMWC 2018 Silicon Valley
Session Synopsis: As immunotherapies become a backbone of cancer treatment, biomarker assays will be critical to optimize the use of immunotherapies as a single agent or in combinations. This session will review the challenges and opportunities of predictive and prognostic biomarker development in immune-oncology to guide safe and effective therapy use.