M.D., Ph.D., President & CEO, Gritstone Oncology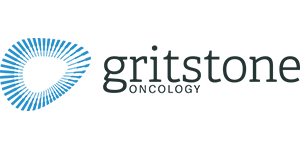 Biography
Andrew Allen is a Co-Founder of Gritstone Oncology, a next-generation immuno-oncology company focusing on identifying and deploying mutation-derived tumor-specific neoantigens (TSNA) for the treatment of cancer. Such neoantigens are largely unique to each patient. TSNA are critical cancer targets for the immune system, and for vaccines they offer the prospect of minimal pre-existing immune tolerance and low likelihood of cross-reactivity with normal tissues. Dr. Allen has worked in cancer biotechnology companies since 2002, primarily in R&D roles, and also worked at McKinsey & Company advising life science companies on strategic issues. Allen trained in Medicine at Oxford University and obtained a Ph.D. in Immunology at Imperial College, London. He currently serves on the board of directors of Epizyme (NASDAQ: EPZM), Cell Design Labs (San Francisco, CA) and Revitope (San Francisco, CA).
Session Abstract – PMWC 2018 Silicon Valley
Session Synopsis: Cancer vaccines – a growing area in immunotherapy – boost the body's natural immune system to fight cancer. Not only have these approaches shown to destroy cancer cells and thus stop a tumor from growing and spreading, there also is the promise to prevent cancer from coming back through the immune memory function. This session will dive into the safety and feasibility of creating tailored cancer vaccines that are personalized to an individual's tumor.