Ph.D., Professor and Chair, Virginia Commonwealth University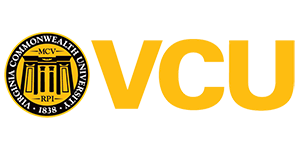 Biography
Dr Andrea Ferreira-Gonzalez, PhD is the Chair of the Molecular Diagnostics Division and Director of the Molecular Diagnostics Laboratory at VCU Health System. She is an international expert in molecular diagnostics in the area of genetics, precision medicine, and infectious diseases. She has played a role in shaping national policy regarding the practice, reimbursement and guideline development for molecular genetic testing. Dr. Ferreira-Gonzalez is a consultant for FDA's Clinical Genetics Panel of the Medical Devices Advisory Committee, Center for Devices and Radiological Health. She also served in the HHS Advisory Committee on Genetics, Health and Society (SACGHS) and a member of CDC's CLIAC. Dr. Ferreira-Gonzalez also served as AMP President, Chair of the Professional Relations Committee and more recently as the Secretary/Treasurer. She served on the DOJ-NIST National Commission on Forensic Sciences. Dr Ferreira-Gonzalez serves as a member of the Molecular Biology Education Committee for International Federation of Clinical Chemistry.
Session Abstract
– PMWC 2018 Silicon Valley
Session Synopsis: Genomics guided precision medicine has great potential in terms of health management, disease prevention and improved diagnosis and treatment – however significant interpretation, translational and decision support challenges remain for molecular diagnostics labs, physicians and the patients and consumers they serve. There has been material progress in the development of better assays and wet lab capabilities but significant unmet needs and challenges remain for the insightfulness, clinical relevance and action-ability of lab reporting and physician decision support that has constrained the democratization of these promising genomics technologies. This panel, moderated by Sean P. Scott from QIAGEN, and composed of key stakeholders across the clinical workflow from ordering physician through laboratory director and pathologist to patient will provide a broad perspective on the current state of genomics-guided precision medicine and provide input on the trends, opportunities and challenges moving forward.