Ph.D., Vice President, Translational Medicine and Regulatory Affairs, Parker Institute for Cancer Immunotherapy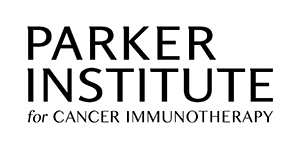 Biography
Theresa LaVallee has over 25 years of research and industry experience with a broad knowledge in the discovery and development of drug candidates. Theresa is Vice President, Translational Medicine and Regulatory Affairs at the Parker Institute for Cancer Immunotherapy and previously served as Senior Vice President, Celldex Therapeutics and Kolltan Pharmaceuticals. She also was Senior Director Translational Medicine at MedImmune and EntreMed. In these roles, she has advanced drugs in oncology, immunology and inflammatory diseases from discovery through late state development. Theresa has a depth of expertise in Translational Medicine enabling science driven development decisions and implementing effective use of biomarker assays in clinical studies. She is author or co-author of more than 50 publications and abstracts with a focus on Translational Medicine approaches in clinical development. She received her Ph.D. degree from University of California, Los Angeles and her B.A. degree from the University of California, Santa Barbara.
Session Abstract – PMWC 2020 Silicon Valley
Session Synopsis: Recent articles questioned the validity of the current FDA programs for rapid cancer drugs approval, suggesting they may be flawed. This panel will review the FDA Accelerated Approval, Breakthrough Therapy, Fast Track, and Priority Review programs, why the programs were created, how they address the needs and wishes of patients and families, and some of the points that the authors failed taking into consideration.