PMWC LUMINARY AWARD
Pioneer and advocate for pharmacogenomic personalized medicine.
PharmD, Chair, Pharmaceutical Department, St. Jude Children's Research Hospital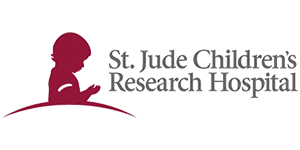 Biography
Mary has been a pioneer in both the science and clinical application of pharmacogenomics. Her research has resulted in seminal laboratory discoveries that unraveled the mechanisms of leukemogenesis and drug resistance; the indentification of novel therapeutic targets, and the integration of biologic, genomic, and pharmacologic discoveries into comprehensive clinical protocols, leading to a markedly improved cure rate for children with acute lymphoblastic leukemia. She has led the implementation of clinical protocols for pharmacogenomics at St. Jude Medical as well as their integration into clinical care, which in the aggregate has saved thousands of children from chemotherapy-related toxicities and death. In recognition for her work she was elected to the Institute of Medicine (now National Academies of Medicine) in 2009 and also received the Pediatric Oncology Award from ASCO. More recently, Mary has been recognized by the American Society for Clinical Pharmacology and Therapeutics, receiving the Rawls Palmer Progress in Medicine Award. Mary led the formation of the Clinical Pharmacogenomics Implementation Consortium (CPIC) that has published pharmacogenetic guidelines for thirty-five drugs, removing a barrier to pharmacogenetic testing in the clinic. These guideline are now being implemented around the globe. Mary received her Bachelor of Science degree from the University of Arizona and her PharmD from University of Utah College of Pharmacy.
Talk
Preemptive Clinical Implementation of Pharmacogentic Testing
Technology advances make it possible to pre-emptively determine genotypes for most actionable pharmacogenes in a single test. CPIC® provides gene-drug clinical guidelines to guide prescribing. At St. Jude, patients are offered pre-emptive pharmacogenetic testing as part of routine patient care.