PMWC LUMINARY AWARD
Pioneered the study of gut microbial ecology and evolution and today addresses the global challenges of obesity and undernutrition.
M.D., Dr. Robert J. Glaser Distinguished University Professor, Washington University in St. Louis; Founding Director, Center for Genome Sciences and Systems Biology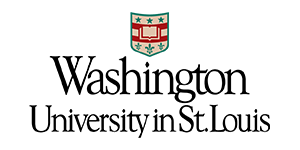 Biography
Dr. Gordon is an international pioneer in the study of gut microbial ecology and evolution, using innovative methods to interpret metagenomic (genetic material recovered directly from environmental samples) and gut microbial genomic sequencing data. In recent studies, Dr. Gordon's lab has established that the gut microbiome plays a role in fat storage and obesity. Gordon has used DNA pyrosequencing technology that relies on light detection based on a chain reaction when pryophosphate is released, to perform metagenomics on the intestinal contents of obese mice, demonstrating that the gut microbiota of fat mice possess an enhanced capacity for aiding the host in harvesting energy from the diet. Research is indicating that the same principles may operate in humans. Today Dr. Gordon's research focuses on addressing the global health challenges of obesity and childhood undernutrition through new understanding of the interactions between diets and the gut microbiome and new ways of promoting healthy development of the gut community during the first years of life. After completing his clinical training in internal medicine and gastroenterology and pursuing a post-doctoral fellowship at the NIH, he joined the faculty at Washington University where he has spent his entire career. He is a member of the National Academy of Sciences, the American Academy of Arts and Sciences and the Institute of Medicine of the National Academies. Among his numerous awards are the Selman A. Waksman Award in Microbiology from the National Academy of Sciences, the Robert Koch Award, the Passano Laureate Award, the Dickson Prize in Medicine, the Keio Medical Science Prize plus honorary degrees from the University of Gothenburg and University of Chicago. Dr. Gordon received his bachelor's degree from Oberlin University, his medical training from University of Chicago and he pursued a medical fellowship at Washington University in St. Louis.