M.D., Professor, Baylor College of Medicine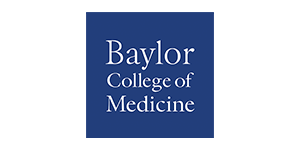 Biography
Dr. Tom Caskey currently serves as Professor of Molecular and Human Genetics at Baylor College of Medicine. He previously was the Director of the Brown Foundation Institute of Molecular Medicine at the University of Texas Health Science Center in Houston. Tom previously served as Senior Vice President, Human Genetics and Vaccines Discovery at Merck Research Laboratories, West Point and as President of the Merck Genome Research Institute. He is a member of the National Academy of Sciences, Institute of Medicine, Royal Society of Canada, and past President of the American Society of Human Genetics and the Human Genome Organization, and Texas Academy of Medicine, Engineering and Science. His genetic research has identified the genetic basis of ten major inheritable diseases and opened up the understanding of triplet repeat diseases (Fragile X, myotonic dystrophy and others). His personal identification patent is the basis of worldwide application for forensic science and he is also a consultant to the FBI in forensic science.
Talk
Phenotype Data Enhances Adult Precision Medicine Diagnosis
Our programs have the goal of detecting disease risk and intervening on the pathology. The objective is to create standard of practice metrics for precision medicine.
Our Baylor College of Medicine study participants have been "healthy" Houston YPO adult volunteers (200). The phenotypic measures employed include: family history, personal history, complete genome sequence, metabolite detection and qualitation, drug history, and drug responsiveness.
The Human Longevity cohort is composed of "normal" volunteers (1,200) investigated at the San Diego Health Nucleus. Additional phenotypic methods included: Total body MRI, and selected cardiovascular noninvasive diagnostics (CT, MRI, I rhythm, ECHO), and cognitive measurements.
In both cohorts the phenotypic data clarified uncertainties of sequence data as well as identifying factional disease risk beyond detection by DNA sequence. More accurate diagnosis lead to improved therapy and its monitoring in some patients. In order of disease risk categories diagnosis were: cardiovascular disease, diagnosis diabetes mellitus-2, metabolic disorders, cancer, and neurological disorders. The two technologies most complementary were whole genome sequencing and metabolomics. The latter was particularly useful in therapeutic interventions. Data of both cohorts will be presented.