The recent Facebook data breach, genetic data sleuthing by the FBI that led to the Golden State Killer, and the soon-to-be-implemented European General Data Protection Regulation (GDPR), has put data privacy and security front and center. The impacts are substantial across all industries, including healthcare.
Dr. Francis Collins, Director of the National Institutes of Health (NIH)
"I think that individuals who are interested in obtaining information about their DNA and are willing to pay for it ought to be able to do so… Genetic information ought to be held privately unless the individual decides to disclose it." – Source
Dr. Francis Collins will join PMWC Michigan as a keynote speaker on June 6
Europe's GDPR aggressive privacy law is around the corner
The European Union takes a tough stance on data privacy issues and the fate of personal data collected from individual patients and consumers across Europe. Not surprisingly, the new regulation will shift the power balance toward the consumer with the goal of strengthening data protection for all individuals and ensuring that users know, understand, and provide "explicit consent" for the use and distribution of data collected about them.
The GDPR applies to any institution, worldwide, which stores, processes or works with any data belonging to a EU citizen residing in the EU. The violation fine is the greater of €20 million or 4% of annual turnover. This new regulation will go into effect this Friday (May 25th).
GDPR's Impact on healthcare:
The GDPR is tougher than HIPAA – U.S. healthcare organizations that have traditionally been used to HIPAA now need to think about data protection in a much more refined way. Important considerations include data workflows, data handling, cross-border data transfer, data privacy, security monitoring, and overall policy compliance
The "right to be forgotten" – Healthcare organizations must honor all patient requests to erase personal data
Simplification of consent language to eliminate fine print and make it easier for patients to understand Informed Consent
Tighter security including data encryption, to ensure data protection
72-hour window to inform EU patients of a data breach – the HIPAA window is 60-days from the time of discovery
"Data concerning health", "genetic data", and "biometric data" will be strictly defined by the GDPR regulation as it pertains to health data
"Explicit consent" is a prerequisite before processing of any health data
New technologies such as blockchain can remove the problems of unclear data ownership thereby improving data integrity and peer-to-peer accountability while big data applications involving AI require data sharing and establishing trust.
PMWC 2018 Michigan, June 6-7, will extensively focus on aspects of data privacy, security, and ownership. We have an exciting lineup of sessions and talks that dive deep into these various issues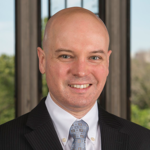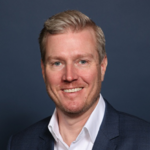 Transforming Healthcare with AI requires Technology and Trust with Jason Crites of IBM and Piers Nash of Health2047
Join over 500 attendees for this information-rich conference and directly engage with key precision medicine influencers. Do a deep dive into the topics of data security, privacy and ownership in the context of various new technologies and applications that advance precision medicine.
The conference begins in two weeks!