Ph.D., Professor, La Jolla Institute for Allergy and Immunology and Head of Cancer Vaccines Group, Human Longevity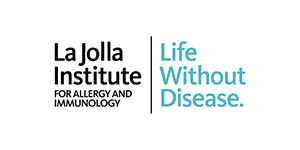 Biography
Dr. Schoenberger is a Professor in the Laboratory of Cellular Immunology at the La Jolla Institute for Allergy and Immunology, Adjunct Professor of Medicine in the Division of Hematology and Oncology at the UCSD Moores Cancer Center, and Co-Director of the San Diego Center for Personalized Cancer Immunotherapy. He received his Ph.D. in Microbiology and Molecular Genetics from UCLA in 1993 and completed postdoctoral training in Immunohematology and Tumor Immunology at the University of Leiden in The Netherlands. Dr. Schoenberger was appointed to LIAI's faculty in 1998 as an Assistant Professor, was promoted to Associate Professor in 2002, gained Tenure in 2005, and became a Professor in 2007. He is a recipient of Scholar Awards from both The American Cancer Society and The Leukemia and Lymphoma Society. In 2015 he joined Human Longevity Inc as Head of their Cancer Vaccines program.
Session Abstract – PMWC 2018 Silicon Valley
Session Synopsis: Cancer vaccines – a growing area in immunotherapy – boost the body's natural immune system to fight cancer. Not only have these approaches shown to destroy cancer cells and thus stop a tumor from growing and spreading, there also is the promise to prevent cancer from coming back through the immune memory function. This session will dive into the safety and feasibility of creating tailored cancer vaccines that are personalized to an individual's tumor.