Ph.D., Chief Scientific Officer, Cloud Pharmaceuticals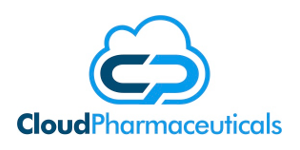 Biography
Dr. Shahar Keinan is the Chief Scientific Officer and co-founder of Cloud Pharmaceuticals. She has over 20 years of extensive experience in the field of computational and theoretical chemistry. Shahar has received a Ph.D. in theoretical chemistry from The Hebrew University of Jerusalem and has numerous papers and presentations in the fields of in-silico drug design and discovery, as well as molecular materials design and computational methods development. She has been instrumental in the development of Cloud Pharmaceuticals' novel Quantum Molecular Design process since its inception at Duke University.
AI and Data Science Showcase: Cloud Pharmaceuticals
Cloud Pharmaceuticals is the leader of AI-based (augmented by data mining and computational chemistry) drug design and development.
Disruptive Drug Design and Development using AI, ML and Scientific Modeling
Cloud Pharmaceuticals is a drug discovery and development company with a unique AI-driven discovery capability. We use an Augmented Intelligence approach that enhances Computational Chemistry with Artificial Intelligence, combining ML, software driven data mining as well as other non-AI algorithms and information. The company designs and develops new drugs for a wide range of therapeutic areas including cancer, inflammation, CNS disorders, and rare diseases, including "undruggable" drug targets. The true strength of the company lies in our proven ability to generate and efficiently develop novel molecules with new composition of matter IP and drug-like properties.