Ph.D., Vice President, Metabolon Inc.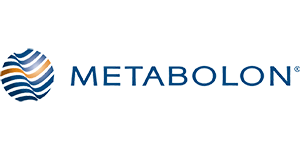 Biography
Dr. Merkel-DeJames is Vice President of Precision Medicine at Metabolon, the pioneer and leading health technology company in metabolomics. She has international business experience across several industries, including pharmaceuticals, diagnostics, agriculture, energy and life sciences, and has broad experience in biotechnology, including new technology development and early stage commercialization. Prior to Metabolon, Dr. Merkel-DeJames was Head of Regional Development (Americas region) for Novozymes, leading strategy and commercial development for new technologies. While there, she also played a key role in developing a novel cell-based technology to address next-generation market needs. Dr. Merkel-DeJames serves on various boards and advisory councils, including the National Advisory Board for the NCSU Institute for Emerging Issues, and is Co-founder and Board Chair for NC Elite Volleyball Inc., an organization focused on the development of student-athletes. She holds a Ph.D. in Biology and completed her post-doctoral training at the UNC School of Medicine.
Talk
Improving Rare Disease Diagnosis with Metabolomics
Metabolites, especially when present at atypical levels, can be indicators of rare metabolic diseases. Understanding the implicated metabolic pathways is essential for successful disease diagnosis and treatment. By surveying a wide array of metabolites associated with a range of inherited metabolic disorders, metabolomics provides actionable insights with clinical utility.